$50 Bright Future Booster.
From nutrition education to college graduation!
The Bright Future Booster program provides an additional $50 deposit to Keystone Scholars accounts for babies born between January 1 and June 30, 2021 to moms enrolled in WIC at the time of the child's birth.
PA Treasury automatically creates a Keystone Scholars account for your baby and invests $100 for their future education.
And now, if you're currently a WIC participant and give birth between January 1 and June 30, 2021, your child will get an additional one-time $50 deposit as part of the new Bright Future Booster program. To be eligible, just enroll in WIC while you're pregnant and make sure to report that you are a WIC participant on your child's birth worksheet. There's zero cost to you.
Register your account at www.pa529.com/keystone.
Our partnership with PA's WIC program ensures that your child is supported from nutrition education to college graduation!
WIC Providers
WIC providers and other trusted community partners are needed to tell WIC participants about Keystone Scholars and the additional limited time Bright Future Booster deposit. Since eligibility is based on WIC participation at the time the child is born, informing moms about the additional $50 can also be an incentive for them to register for WIC while they are pregnant.
More information about the program and how you can spread the word and help your WIC moms register their account is here. A handout with information for WIC participants is here.
Email us to order copies to include in your information packets or download and share it digitally. A social media toolkit is here
Philanthropic donations from the Neubauer Family Foundation, Henry L. Hillman Foundation, Richard King Mellon Foundation, and the Heinz Endowments fund the new Bright Future Booster targeted deposits.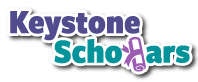 Connect With Us
Phone:
800-440-4000
Email:
Keystone@PA529.com
Keystone Scholars
613 North Drive | Room G-06
Harrisburg, PA 17120